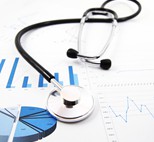 About Us
The booming of healthcare and its allied sectors has made it a big ticket investment area with many corporate houses and healthcare professionals looking for their share of the market. The entrepreneurial horizon has been witnessing a surge of corporate honchos with enviable track records from some of the best known brands shedding their power and position to chase the dream close to their heart.
Twintech Academy Business Management Solutions Pvt Ltd (Regd) and TwinTech Institute of Education Trust (TIET), established by a professional with 25 years experience in one of the most reputed ophthalmic institution in the country and registered under Indian Trust Act will be operating from Chennai, the healthcare capital of India.
This firm has a panel of experienced professionals from diverse branches of healthcare and has ambitious plans to provide expertise in various fields like Healthcare Management Services, Healthcare Education Services, Management Training Services, Management Consultancy Services and Counselling Services.
---