Home
> About Us > About Director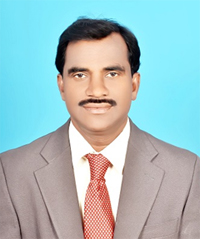 A.Mahalingam
25 Years of Experience in Hospital Administration & Academics
About Director
Mr.A.Mahalingam known popularly as 'Mahali' in medical and academic circles in national and International circles is the founder and Managing Director of Twintech Academy Business Management Solutions Pvt Limited (Regd) and Managing Trustee for the Twintech Institute of Education Trust ( T I E T), Chennai
His long tenure (25 years) at Sankara Nethralaya, a unit of Medical Research Foundation, Chennai, the world renowned ophthalmic institution was marked by watershed achievements in diverse areas and his move to Healthcare Management Solutions.
An academician & healthcare administrator par excellence, Mr.Mahalingam has impressive academic credentials in diverse areas such as Hospital Management, Operations Management, Training & Development from reputed educational institutions like LIBA, IGNOU, BITS, Pilani to name a few besides attending and as well as organizing high profile Total Quality Management programs, seminars and training sessions.
He is well oriented and experienced in Non Profit Organizations, Corporate Healthcare settings and Healthcare Academics.
Mr.A Mahalingam is well connected with professionals in healthcare and academics in both domestic and international spheres.
He also Associated with various National Professional Bodies such as:
Member - Association of Healthcare Providers (India) – AHPI, New Delhi
Life member - Society of Pharmaceutical Education & Research (SPER)
National Council Member - Indian Society for Training & Development, Chennai Chapter
Director - C - STAR (COMMON WEALTH SCIENCE AND TECHNOLOGY ACADEMY FOR RESEARCH), Chennai
To know more about him , Visit at : www.mahali.in
---